Mobile App Development company in Leeds
LeedsApps: Pioneering Bespoke Software Solutions for Over 20 Years. Experience the Difference Today!
Click here to contact us.
LeedsApps, a leading bespoke software development company in Leeds, UK, specialises in providing innovative and reliable mobile app development solutions. With over 20 years of experience in the industry, we offer customised services to cater to the unique needs of SMEs and start-ups. From web and software development to ecommerce solutions and database building, our award-winning team provides a full-service approach. Trust LeedsApps for cutting-edge mobile app development that is tailored to your business requirements.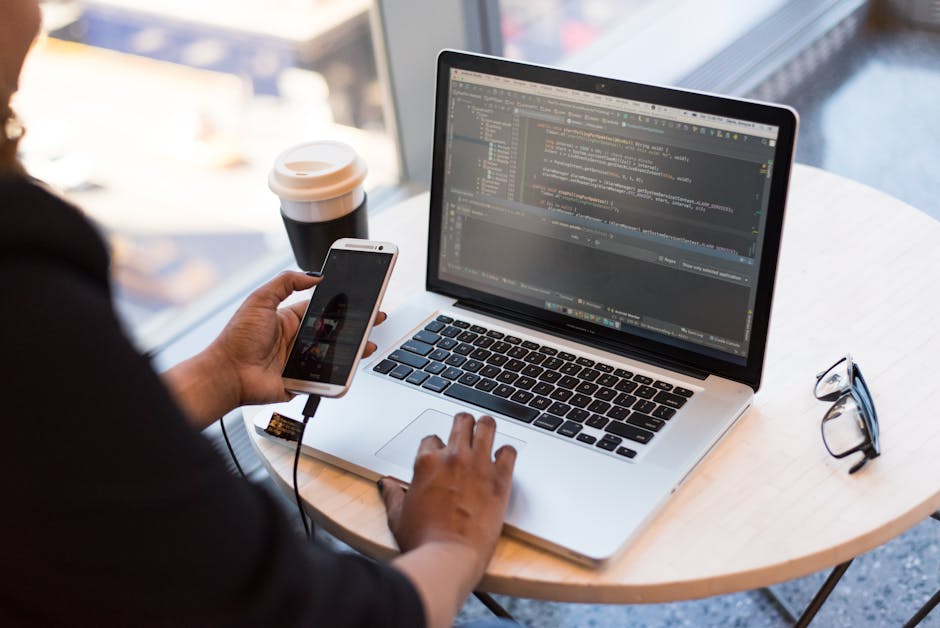 LeedsApps, a bespoke software development company located in Leeds, UK, specialises in Mobile App Development services. With a commitment to innovation, reliability, and customised solutions, LeedsApps aims to cater to the diverse needs of its customers. Through their expertise in mobile app development, the company assists its clients in creating and implementing tailor-made applications for various platforms such as iOS and Android. Utilising cutting-edge technologies and industry best practises, LeedsApps ensures the delivery of high-quality mobile apps that meet the specific requirements of their customers. By offering comprehensive support throughout the development process, including design, coding, testing, and deployment, the company enables businesses and entrepreneurs to effectively engage with their target audience, enhance user experience, and achieve their digital objectives.
Why use Leeds Apps
LeedsApps is a distinguished bespoke software development company based in Leeds, UK. With over 20 years of experience in the field, their expertise and commitment to excellence have earned them several accolades. As a full-service provider, LeedsApps offers a comprehensive range of services including web development, software development, mobile app development, ecommerce solutions, and database building. Their dedication to innovation and reliability sets them apart from competitors in the market. When it comes to mobile app development, customers should choose LeedsApps for their unparallelled ability to provide customised solutions tailored to meet individual business needs. By leveraging their extensive industry knowledge and technical proficiency, LeedsApps delivers high-quality mobile applications that are efficient, user-friendly, and optimised for success. Whether catering to SMEs or start-ups, LeedsApps' customer-centric approach ensures that clients receive personalised attention throughout the entire development process.
Hiring LeedsApps for Reliable Mobile App Development in Leeds, UK

At LeedsApps, we are committed to providing reliable and top-notch mobile app development services in the vibrant city of Leeds. Our bespoke software solutions are tailored to meet the unique needs of businesses looking to make a mark in the digital world. With our expertise and dedication, we ensure that every app we develop is not only reliable but also delivers exceptional performance.
When it comes to mobile app development, reliability is of utmost importance. We understand that businesses need apps that work seamlessly, without any glitches or hiccups. At LeedsApps, we take pride in our ability to deliver robust and dependable solutions that exceed expectations. Our team of highly skilled developers has years of experience in creating innovative apps that cater to various industries.
Why choose LeedsApps for your mobile app development needs? Here are three compelling reasons:
Unparallelled Expertise: Our team consists of talented professionals who possess extensive knowledge and expertise in mobile app development. They stay updated with the latest industry trends and technologies to ensure that your app is built using cutting-edge solutions.
Tailored Solutions: We believe every business is unique, which is why we offer bespoke software development services. We take the time to understand your specific requirements and create customised solutions that perfectly aline with your goals.
Quality Assurance: At LeedsApps, quality is at the forefront of everything we do. We employ rigorous testing processes throughout the development cycle to guaranty flawless functionality and user experience.
Partnering with LeedsApps means you can rely on us to bring your ideas to life through reliable mobile app development services. Let us help you unlock new possibilities for your business with our exceptional software solutions!
Mobile Market Dominance

In the realm of mobile app development, mobile market dominance plays a pivotal role in shaping the strategies and success of companies. With an ever-expanding user base and technological advancements, the mobile market has become fiercely competitive. This article delves into the concept of mobile market dominance, examining its significance in the context of mobile app development.
Firstly, mobile market dominance refers to one or a few dominant players within the mobile industry who possess a substantial share of both users and revenue. Currently, two major operating systems dominate this landscape: Android and iOS. Android, developed by Google, holds a significant majority with over 72% global market share as of 2021. On the other hand, Apple's iOS boasts a dedicated user base that drives higher revenue per user compared to Android. Such dominance prompts developers to carefully consider which platform to prioritise during app development to maximise reach and revenue potential.
Secondly, achieving market dominance requires more than just creating an exceptional app; it demands an understanding of user preferences and trends. Developers must stay up-to-date with evolving consumer needs while leveraging cutting-edge technologies like artificial intelligence (AI) and augmented reality (AR). By harnessing these tools effectively, developers can create innovative apps that capture users' attention and gain a competitive edge in the saturated marketplace.
Lastly, maintaining an advantageous position amidst fierce competition necessitates constant adaptation and improvement. App developers striving for market dominance should adopt agile methodologies that facilitate iterative development cycles based on user feedback. Regular updates not only address bugs but also introduce new features alined with emerging trends or changes in user behaviour patterns. Additionally, fostering strong partnerships with established brands or influencers can amplify visibility within crowded app stores and cement one's standing amongst competitors.
To conclude, mobile market dominance significantly influences decision-making processes within the realm of mobile app development. Understanding which platforms lead in terms of users and revenue is crucial when designing apps that aim for widespread adoption and financial success. By embracing user-centric approaches, incorporating cutting-edge technologies, and continuously evolving in response to market dynamics, app developers can position themselves favourably in the competitive mobile landscape.
The Importance of Mobile App Development

Mobile app development has become increasingly important in today's digital era. With the rise of smartphones and tablets, businesses have recognised the need to reach their target audience through mobile platforms. This begs the question: why is mobile app development so crucial for businesses?
Firstly, mobile apps provide a convenient and accessible way for customers to interact with a business. For instance, imagine a retail company that wants to enhance its customer experience. By developing a mobile app, this company can offer features such as personalised recommendations based on previous purchases, real-time updates on new products or promotions, and easy access to customer support. This not only increases customer engagement but also builds loyalty and satisfaction.
Moreover, mobile apps have the potential to significantly increase brand visibility and reach. In today's fast-paced world, consumers are constantly on-the-go and rely heavily on their smartphones for information. By having a presence on their screens through an app ikon, businesses can stay at the forefront of their customers' minds. Additionally, push notifications can be utilised effectively to notify users about discounts or time-sensitive offers, further increasing engagement with the brand.
In conclusion, mobile app development plays a crucial role in modern business strategies due to its ability to enhance customer experience and boost brand visibility. Whether it is providing personalised recommendations or sending push notifications about exclusive deals, mobile apps allow businesses to connect with their target audience in a more convenient and engaging manner. Embracing this technology-driven approach can give companies an edge over competitors in today's competitive marketplace.
Mobile App Development: The Perfect Solution for Your Needs

—
In today's fast-paced digital world, having an effective mobile presence is crucial for businesses seeking to stay ahead of the competition. At LeedsApps, we understand the importance of reaching a wider audience and engaging customers in a seamless manner. That's why our bespoke software development company specialises in creating mobile apps that work seamlessly across iOS and Android platforms.
Wider Audience Reach: With our mobile app development services, your business can tap into a vast pool of potential customers who use different types of devices. By offering a consistent user experience across both iOS and Android platforms, you can expand your reach and connect with users from all walks of life.

Increased Sales Opportunities: A well-designed and user-friendly mobile app can significantly boost your sales by making it easier for customers to browse products, place orders, and make payments on-the-go. With our expertise in developing intuitive apps that cater to the specific needs of your business, you can provide a seamless shopping experience that encourages repeat purchases and drives revenue growth.

Enhanced Customer Engagement: Mobile apps offer unique opportunities for businesses to engage with their customers on a more personal level. Through features such as push notifications, personalised recommendations, and interactive elements, you can establish stronger connexions with your target audience. By leveraging these tools effectively, you can build brand loyalty, increase customer satisfaction, and foster long-term relationships.

Competitive Advantage: In an increasingly crowded marketplace, having a high-quality mobile app sets you apart from your competitors who may not have invested in this technology yet. By demonstrating your commitment to innovation and providing exceptional user experiences through cutting-edge mobile solutions developed by LeedsApps, you position yourself as an industry leader capable of meeting the evolving needs of modern consumers.
Embark on the journey towards digital success with LeedsApps' bespoke software development services tailored specifically for mobile app development. Our expertise in creating apps that seamlessly work across both iOS and Android platforms ensures a wider audience reach, increased sales opportunities, enhanced customer engagement, and a competitive advantage. Stay one step ahead of the competition and take your business to new heights with our unparallelled mobile app development solutions.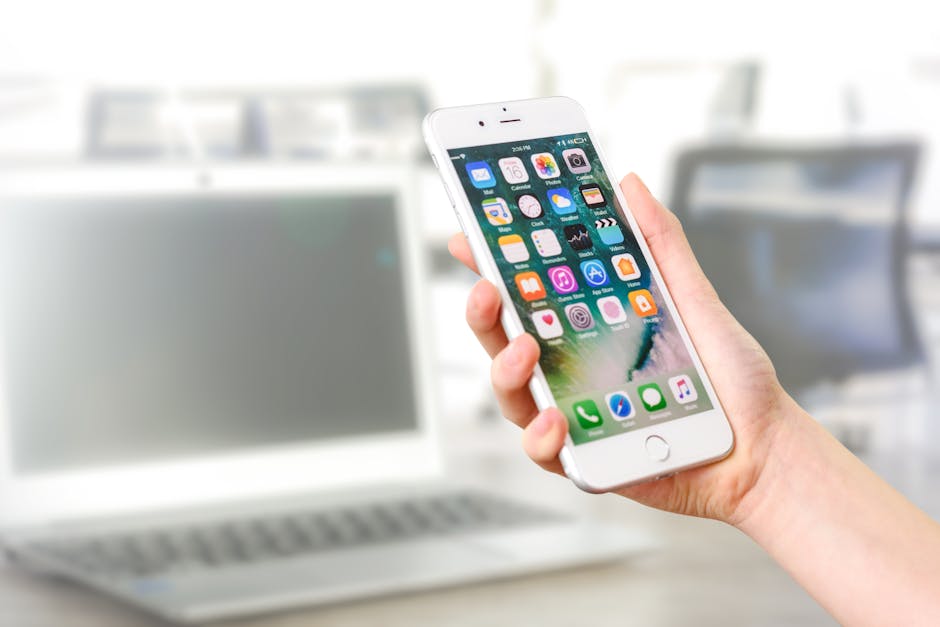 Key features of Leeds Apps
Cutting-edge mobile app solutions.
Tailored software for your business.
Trusted industry expertise.
Award-winning software development.
Reliable and innovative solutions.
Mobile App Development FAQ
1. Q: What is the significance of mobile app development for businesses in the digital era?
A: Mobile app development plays a crucial role in the contemporary business landscape, enabling companies to expand their reach, enhance customer engagement, and capitalise on the growing mobile user base. By offering seamless access to products and services, mobile apps facilitate convenient, on-the-go interactions, fostering customer loyalty and boosting revenue potential.
Q: What factors should businesses consider when selecting a mobile app development service provider?
A: When choosing a mobile app development service provider, businesses should consider several key factors. These include the provider's level of expertise and experience in developing mobile applications across various platforms, their ability to understand and aline with the specific requirements of the business, their track record of successful app deployments, and their capacity to deliver timely and cost-effective solutions.

Q: How does the mobile app development process typically unfold?
A: The mobile app development process generally encompasses several stages, starting with conceptualisation and requirements gathering, followed by design, development, testing, and deployment. During the conceptualisation phase, the app's purpose, target audience, and desired features are defined. Design involves creating the user interface and visual elements. Development entails coding and integrating functionalities, while testing ensures the app functions flawlessly across different devices and operating systems. Finally, deployment involves making the app available for download on relevant app stores.

Q: What are the key considerations for ensuring the security of mobile apps?
A: Ensuring the security of mobile apps is of paramount importance to protect user data and maintain the integrity of business operations. Key considerations include implementing robust authentication mechanisms, encrypting data transmission and storage, regularly updating the app's security features, conducting thorough vulnerability assessments, and adhering to industry best practises and regulatory requirements. Additionally, ongoing monitoring and prompt response to emerging security threats are essential to mitigate risks.

Q: How can businesses effectively market their mobile apps to maximise user adoption?
A: Effective marketing strategies are essential to maximise user adoption and achieve the desired return on investment for mobile apps. Businesses can employ various techniques, including optimising the app's visibility in app stores through search engine optimisation (SEO), leveraging social media platforms to engage with target audiences, implementing app analytics to understand user behaviour and preferences, offering incentives for app downloads, and actively seeking user feedback to continuously enhance the app's functionality and user experience.
Additional development services offered in Leeds:
Other areas in which we provide Mobile App Development:
LeedsApps: Pioneering Bespoke Software Solutions for Over 20 Years. Experience the Difference Today!
Click here to contact us.